Climate enclosures · Carrier devices · Individual solutions

As a dynamic medium-sized company from the greater Stuttgart area, we offer our demanding customers
a wide range of services in the areas of stainless steel technology, sheet metal processing, steel structures and other numerous individual solutions. Quality and flexibility are our top priorities in order to convince our customers with our professional competence.
"If anyone can do it, it's us."
Customized solutions are no problem for us, because wonderful we are and do.
The idea is the first step, but the implementation shows how much expertise and skill is really behind it. The key function is the successful communication with the customer and especially internally. This is the only way one of the many wonderful employees can share thoughts, develop ideas and often provide new solutions to several projects and products at the same time.
this is the revision of fans in wind tunnels on site
Approximately every 10 years, the rotors of wind tunnels must undergo an overhaul. For this purpose, the rotor is usually completely removed from the wind tunnel.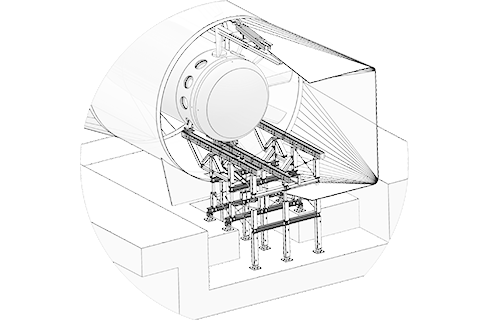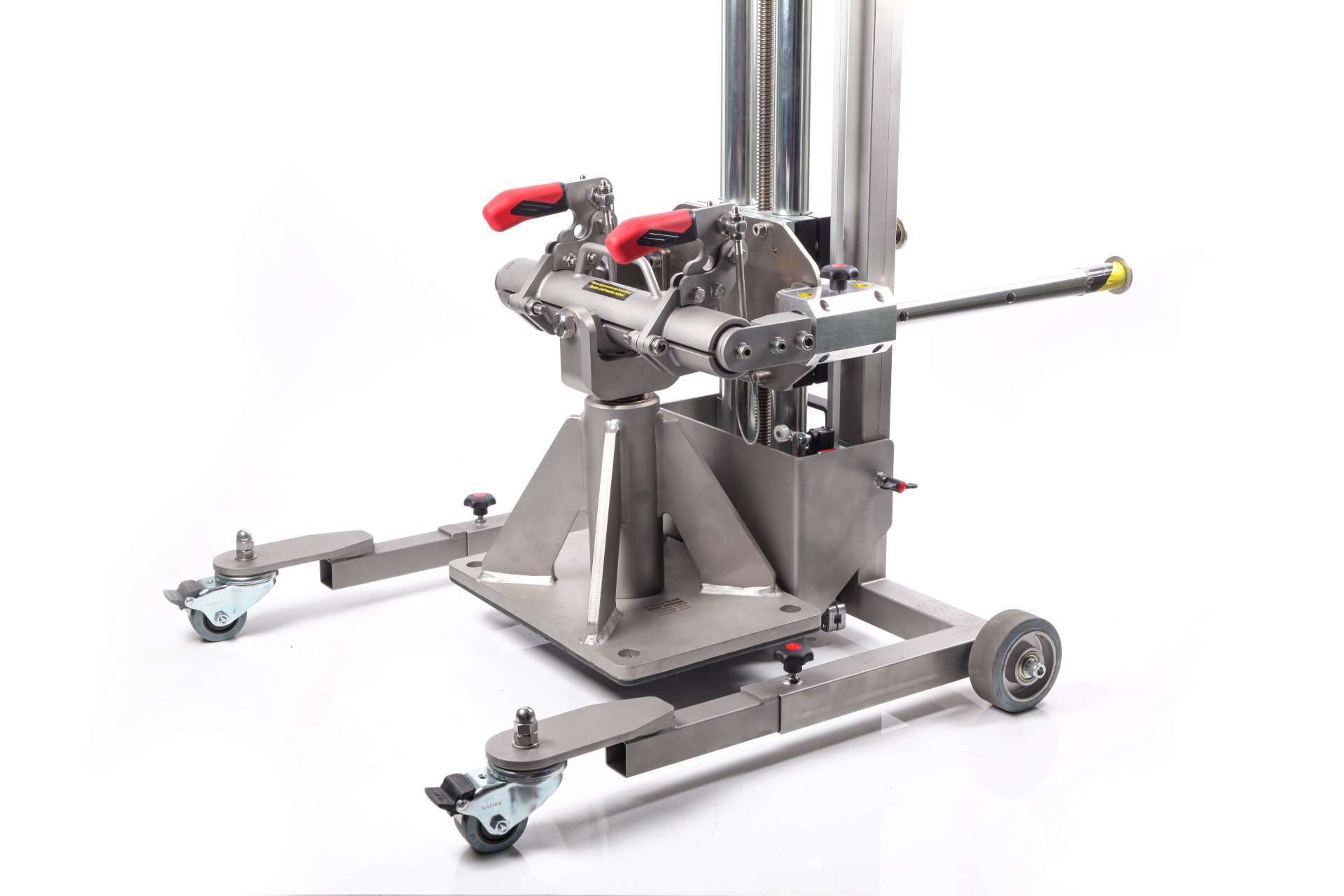 Sliding Anchor Transport Waggon
Loading and transporting in just a few steps
Our stainless steel sliding anchors have to absorb large forces and are therefore very heavy. For transport, we have developed a lift waggon that is both narrow and stable against tipping. This makes it easy to maneuver in the test room, which is narrow in many places.
Loading of a sliding anchor is easily possible due to the rod, which corresponds to one of our rods in diameter. The clamping shell does exactly what it normally does: it is clamped to the rod. With the help of the lifting mechanism, the sliding anchor is lifted and can then be pushed out of the test area.
for the discharge and supply of liquid and gaseous substances
Even in less accessible areas, we install both fixed stainless steel pipes and flexible hoses. In this way we can guarantee the transport of different substances even through narrow and inaccessible areas. These pipings can be combined with all kinds of measuring equipment. Contact us, we will find a solution together.
These pipings are also often used together with our climate enclosures.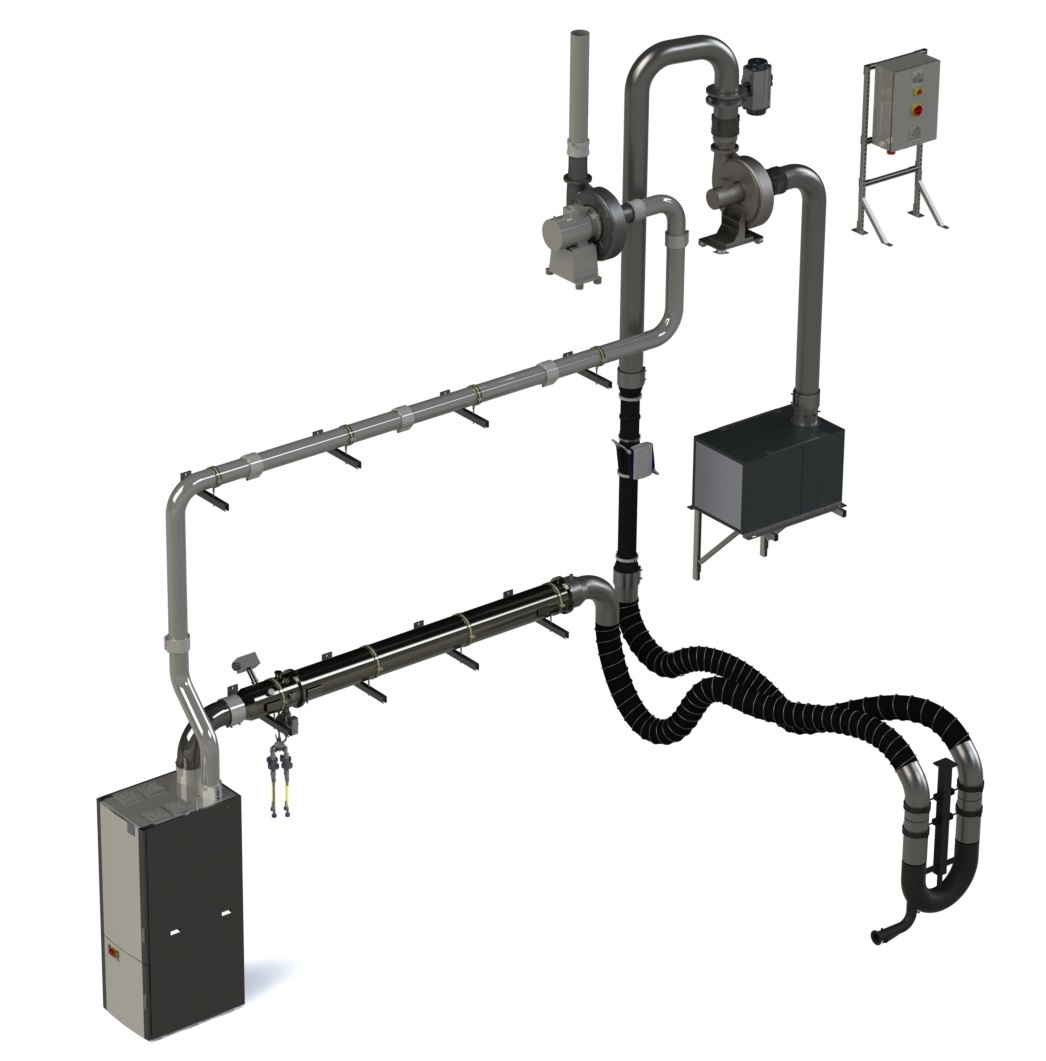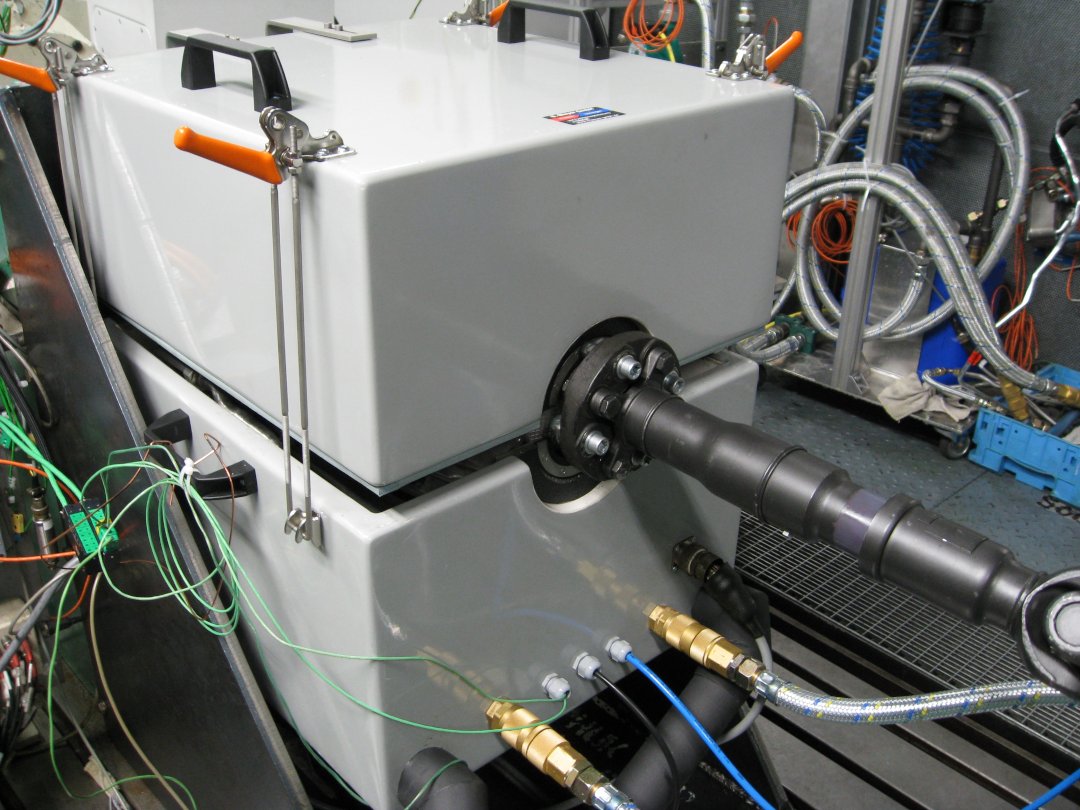 for testing components under extreme climatic conditions
For this purpose, we design and manufacture special enclosures, including those made of glass-fiber-reinforced plastic (GRP), ceramic fiber products (CEF) and insulating panels, adapted to your requirements. In development, we can work with CAD data as well as design a sample or prototype on site.
R

eal

 

D

rive

 

E

mission (RDE) mit PEMS-Gestellen am Fahrzeug

Für diese Messsysteme konstruieren und fertigen wir individuelle EFM-Rohre und PEMS-Gestelle verkehrsgerecht hinter dem Fahrzeug oder als Kofferraum-Variante.