Innovation in vehicle fixation
In addition to our wheel hub fixation we offer a quick decoupling module that allows the rods of the wheel hub fixation to be telescopically released within seconds by remote control thus releasing the fixation during an emergency evacuation.
This technology can be used especially in emergencies. For example in case of a battery fire in a vehicle. It can be quickly and safely transported from the dynamometer to a safe place. There the vehicle can burn out (for example RED-BOXX container).
In this case, the test stand is stopped by emergency stop and the vehicle fixation is automatically separated from the vehicle without an employee having to enter the test room. Afterwards, the vehicle can be pulled out of the test room with a cable winch, for example.
The quick disconnect module can also be used separately – e.g. in a belt or chain fixation.

Requirements
The wheel hub fixation is configured on both axles in the direction of the application ring so that all rods can be pulled apart and divided after the uncoupling process.
The configuration according to the adjacent figure must be possible.
After the uncoupling process only the bearing and the fork head remains on the vehicle.
The rods and the drive of the quick disconnect remain in the dynamometer.
Structure and function
The set-up is the same as with the standard wheel hub fixation.
The standard rods are replaced by separable variants equipped with a ball lock pin coupling.
The quick-disconnect module can be installed between the base rod and the rod head.
The standard sliding and plug-in anchors are still compatible and remain in use.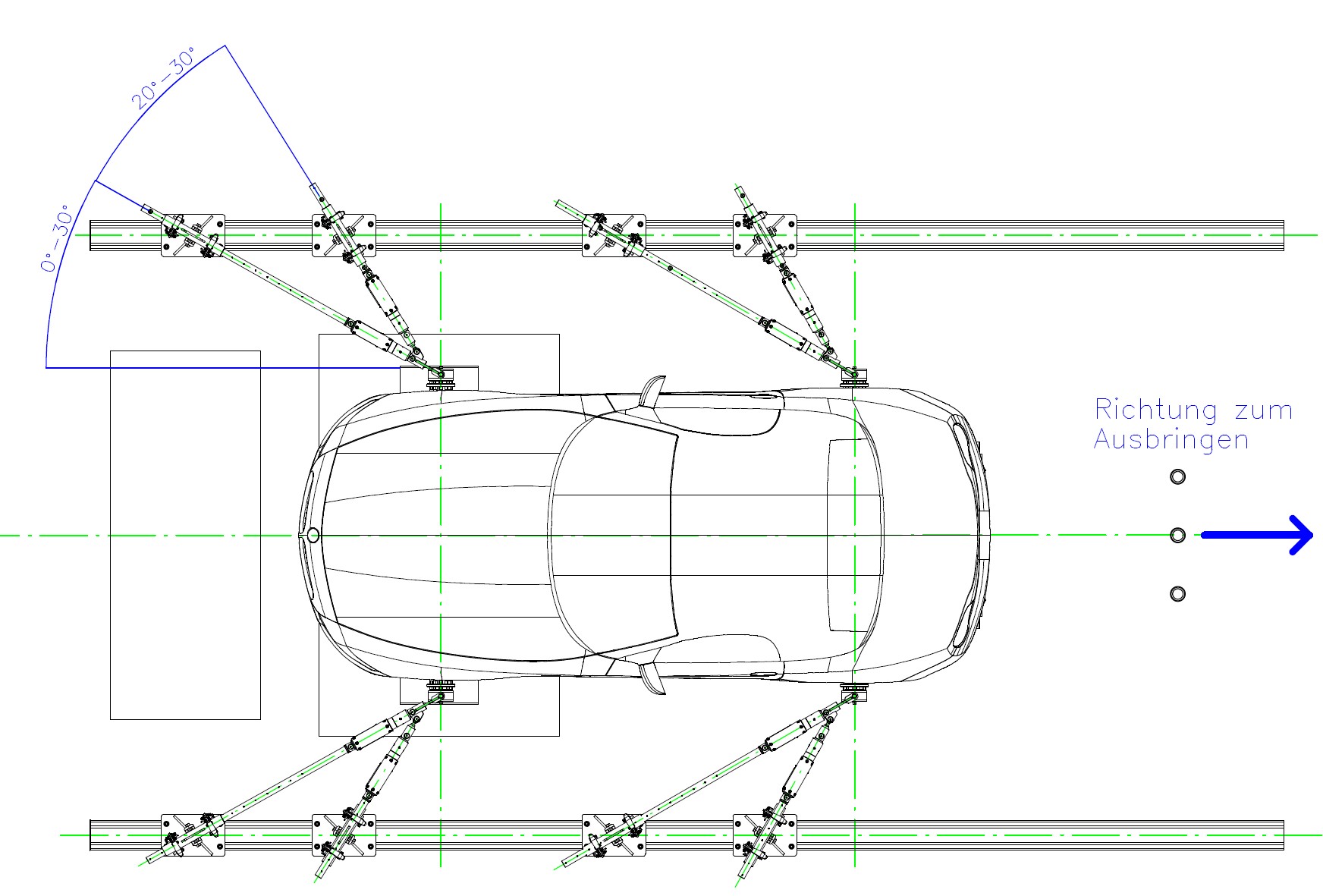 Documentations
Here you will find the operating instructions for using the quick decoupler.