Code of Conduct
How do we deal with each other and with our partners?
The Code of Conduct is a code of conduct of S. Bleyer GmbH and contains the essential values and basic convictions of our company as well as the actions derived from them. On the one hand, S. Bleyer GmbH has imposed compliance with the Code of Conduct on itself as a voluntary commitment and, on the other hand, only wishes to work with business partners who are also committed to these principles and courses of action.
The purpose of the Code of Conduct for Business Partners is to set out in writing the expectations of S. Bleyer GmbH with regard to business ethics and compliance within the company and also towards third parties, and to provide them with guidance for actions in many areas in which we are active.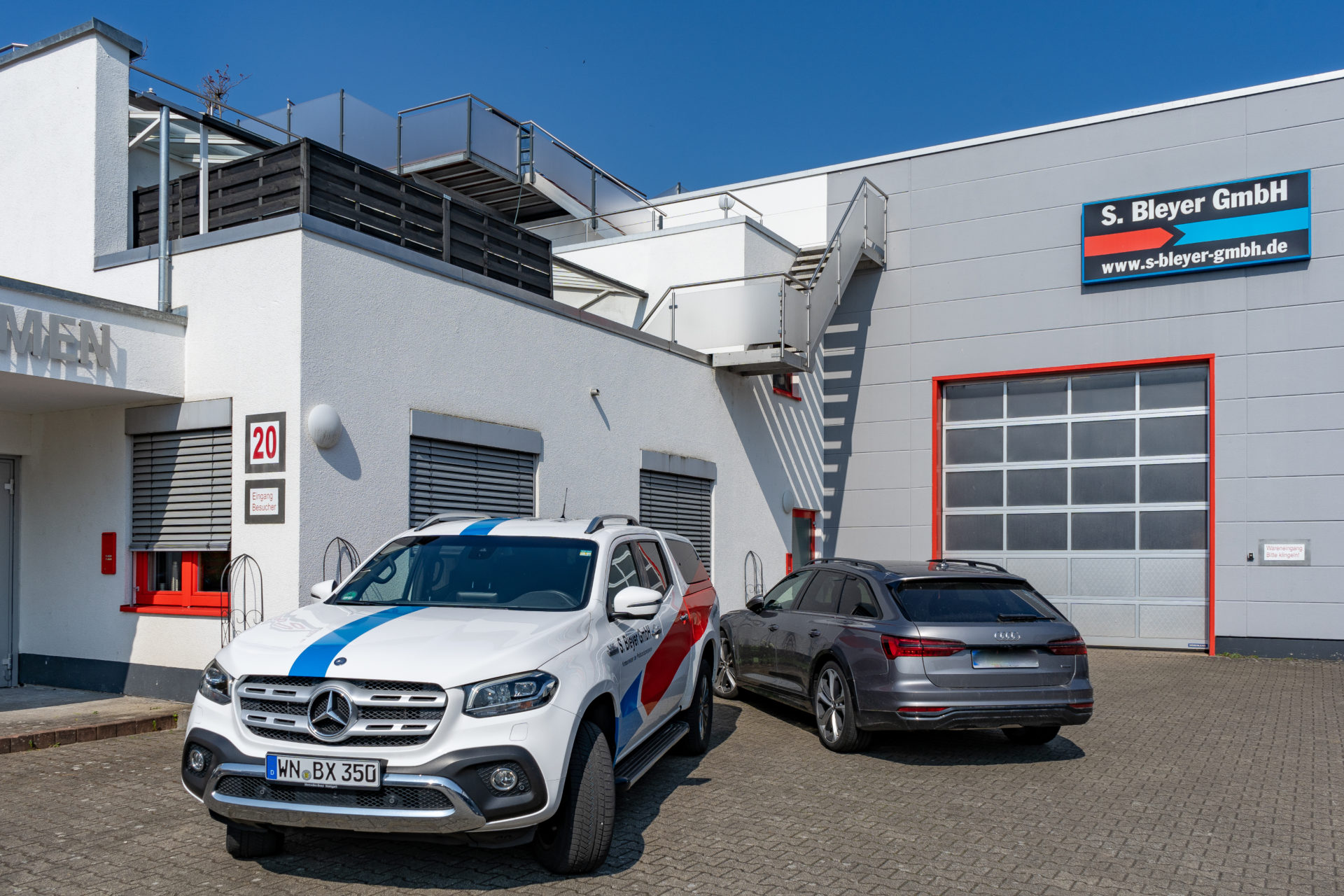 Code of Conduct of S. Bleyer GmbH
Compliance with laws and observance of generally accepted standards
As S. Bleyer GmbH, we comply with applicable laws and regulations, including relevant anti-corruption regulations.
We act in accordance with generally accepted principles and standards regarding social and environmental responsibility and internationally recognised human rights, including existing laws to prevent modern slavery.
Combating bribery and corruption
As S. Bleyer GmbH, we do not participate in any form of bribery or corruption and ensure that business decisions are not influenced by improper or illegal consideration, either in the form of cash, gifts, travel or other items of value including intangible benefits.
We do not present invitations, gifts or other items of value with the intention of influence.
Similarly, we oppose any attempt, demand or pressure of any kind from outside sources to offer bribes (any kind of advantage), directly or indirectly, to public officials or other parties with the intention of exerting influence or gaining an unfair advantage.
Business books and records
As S. Bleyer GmbH, we maintain complete books of account and records that accurately document all business transactions and expenses and are maintained in accordance with applicable laws and regulations.
Antitrust law, economic and trade sanctions
As S. Bleyer GmbH, we do not engage in any activities that could demonstrably be construed as anti-competitive, abusive or unfair and comply with applicable antitrust and competition laws and regulations.
We comply with laws and regulations governing the export and import of goods, products and services, including those related to economic and trade sanctions.
Employees
As S. Bleyer GmbH, we provide safe workplaces that meet international labour standards.
We ensure fair working conditions and refrain from any form of unethical or illegal working conditions (e.g. harassment or physical violence, any form of slavery, servitude and forced or compulsory labour, including but not limited to child labour).
We do not discriminate against workers on the basis of origin, gender, sexual orientation, religion, ideology, disability or age.
We provide workers with written employment contracts in accordance with local legislation.
We ensure that wages, working hours, holidays and absences of workers and contracted external subcontractors are in accordance with applicable law and/or contracts.
We comply with all applicable data protection laws.
Environmental protection
As S. Bleyer GmbH, we run our operations safely and minimise the environmental impact of our business activities.
We comply with applicable environmental laws and permits.
General public
As S. Bleyer GmbH, we respect the local community and strive to avoid and minimise negative impacts on it.
Material Compliance and Conflict Minerals
As S. Bleyer GmbH, we ensure that our goods and materials have not been obtained in an illegal or unethical manner.
We avoid buying or trading regulated conflict minerals (tantalum, tin, tungsten, gold or other minerals or their derivatives deemed to finance conflict) from the Democratic Republic of Congo (DRC) or its neighbours.
Standards towards our own suppliers
As part of our commitment to follow the principles contained in the S. Bleyer Code of Conduct, we also require our partners, suppliers and subcontractors to behave and follow the principles set out in our Code of Conduct and are happy to provide them with our Code of Conduct to do so.
We actively and systematically incorporate and follow up on this commitment in our business relationships with them.
If you notice any deviations in our conduct or the conduct of our business partners from the principles and practices set out in the Code of Conduct and would like to report them, please feel free to contact our Compliance Officer at the following e-mail address compliance@s-bleyer-gmbh.de. Your request will then be followed up there with assured care & confidentiality.