Fixation of a vehicle on the test bench
The task of rod vehicle fixations is to fix vehicles with front, rear or all-wheel drives on various roller and flat belt test stands quickly, securely, without pre-tension or play. Rod triangles and floor anchors firmly connect the vehicle to the test room floor. Fixation is achieved by friction locking of the stainless steel rods in EPDM shells. The rods take up all horizontal forces; vertical forces do not occur. The fixation adjusts steplessly to the vehicle width, length and height.
S. Bleyer GmbH has developed two different vehicle fixation systems: The hook fixation as well as the wheel hub fixation. Both systems have been successfully used by the automotive industry and by test laboratories in the field of research and development since 1999 and 2005 respectively.
Vehicle fixation systems are offered for three vehicle types in three categories: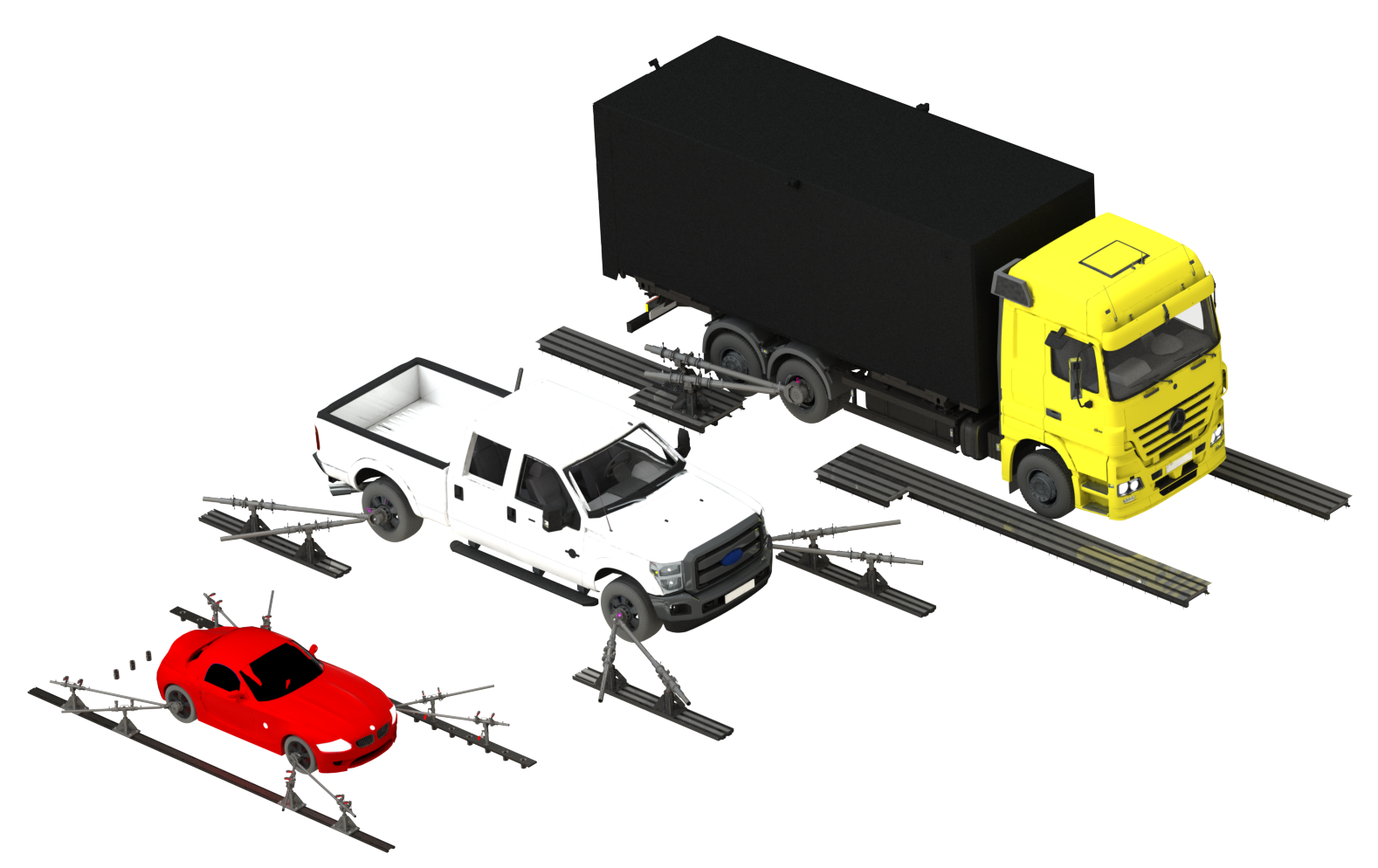 Physics
Principle: Vehicle is fixed tension-free with backlash-free connections.
Structure: rod triangles and floor anchors.
Fixation: Friction locking of stainless steel rods in EPDM shells.
Horizontal forces: All driving forces are restrained by the rods.
Vertical forces: Do not occur.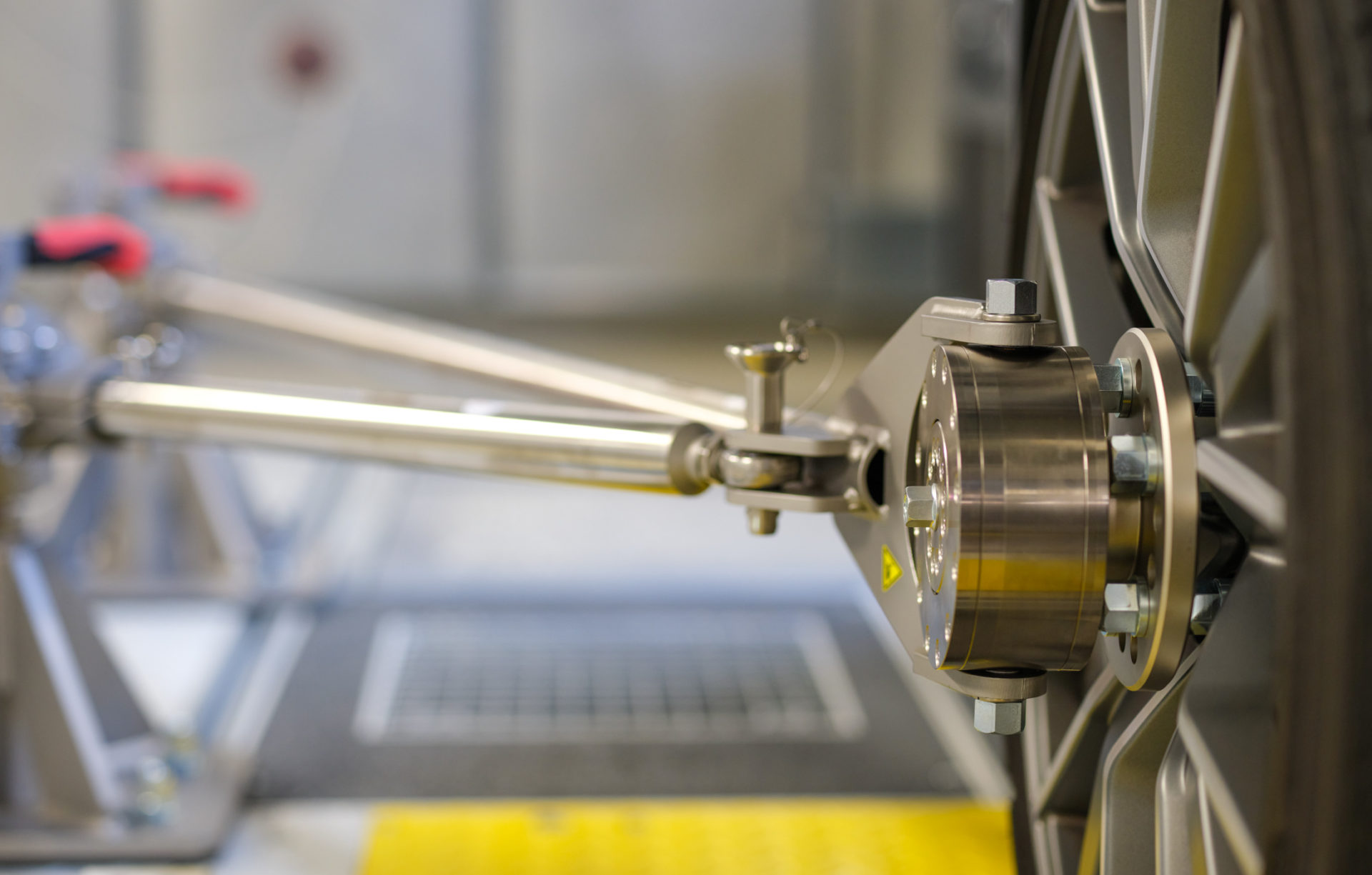 Operation data
Vehicle: standard passenger cars (LDV and MDV), heavy duty, prototype, test vehicles, motor vehicles without towing eyes.
Vehicle mass: up to 3,500 kg / 7,000 kg / 11.5 t axial weight
Speed: max. 300 km/h
Vehicle drive: front-wheel drive, rear-wheel drive, all-wheel drive, electric drive
Test benches: single or double rolls / 2WD or 4WD / belt drives
Test: single-axle operation, double-axle operation
Test purpose: emission run, endurance run, open air, wind tunnel, acoustic, etc.
High-altitude climatic chamber (-40 °C to +60 °C)
Setup time: Few minutes on the test stand, fixation can be done quickly and easily by one worker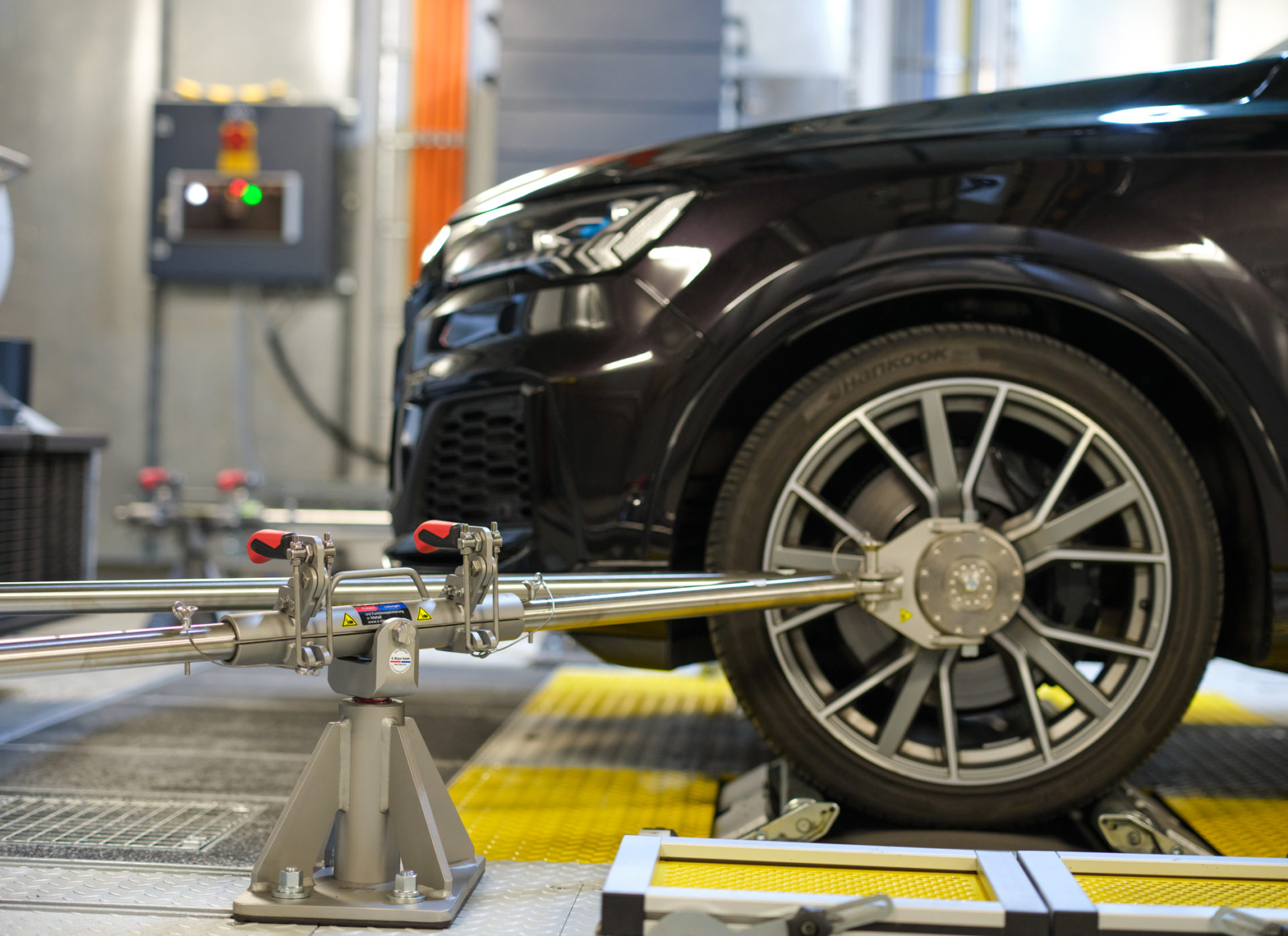 STORY
When I think of the first approaches and sales of vehicle fixations, I almost get goose bumps. Let's just call the first attempts from back then "rough steel construction", that still comes closest.
Several times we were at the point of giving up on this task, but then sat down again and gnawed our way through.
During this time, the development of test rigs, the performance capabilities of the vehicles to be tested, and the development of legal requirements was rapid. No sooner had we solved a problem, evolved from hook fixation to wheel hub fixation, addressed the temperature problems in climate chambers and met emission standards, than new requirements were added.
I will never forget the day when an acoustics engineer asked me to build a vehicle fixation for acoustics measurements, which should be very easy and fast to use, absolutely safe, cheap, but above all I should … not touch his vehicle under any circumstances … Great!
Today, this is standard and we are now international market leaders, deliver all over the world, are the benchmark in all areas of vehicle fixations.
Our new tasks are wheel hub fixations for MDV (Medium Duty Vehicles) and trucks as well as quick disconnect couplings for emergency evacuation in case of burning batteries in e-cars.
So what, is that all?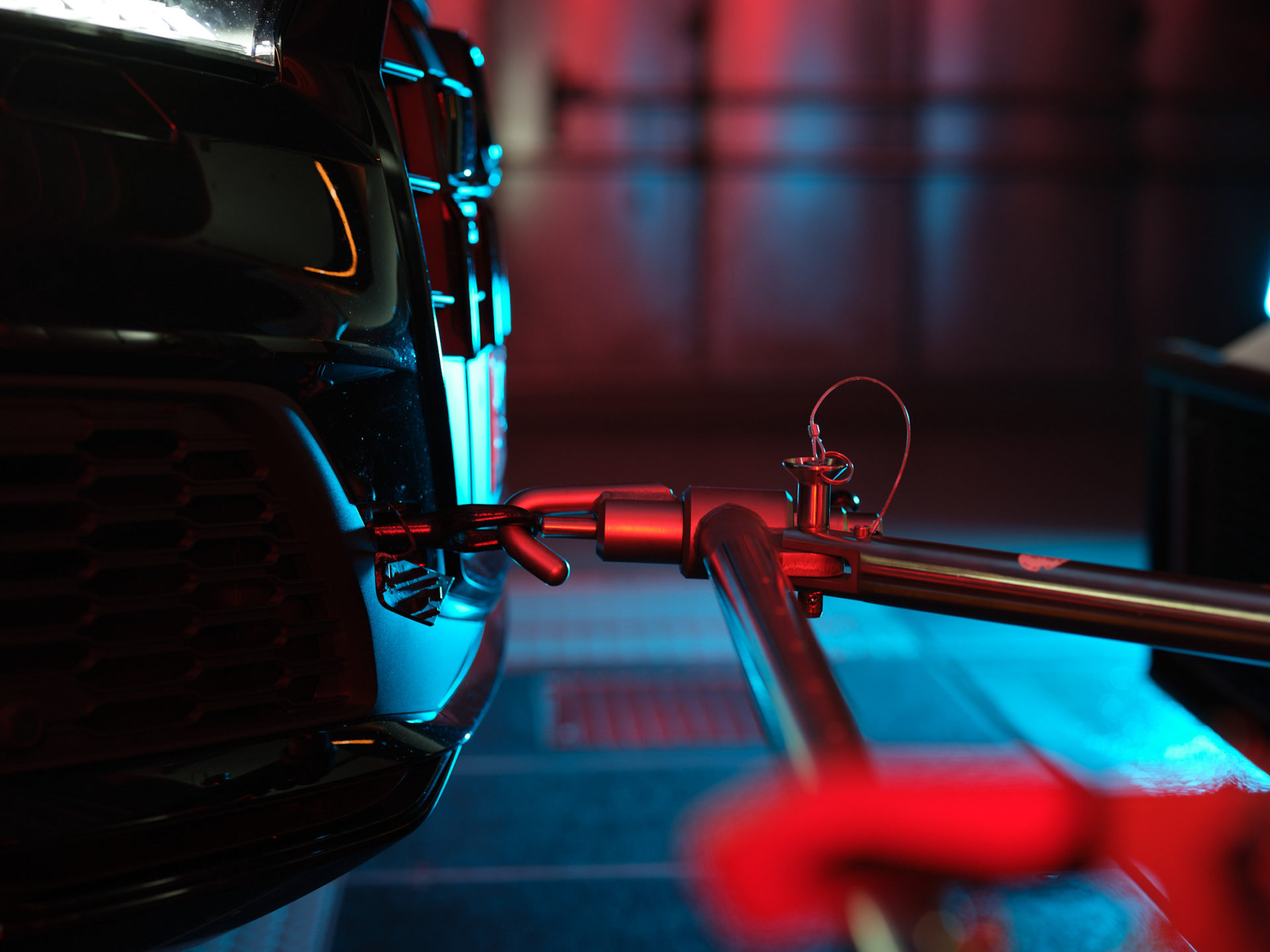 Application hook fixation
Fixation: Towing eye or trailer coupling
Vehicle mass: Up to a maximum of 2.5 tons
Braking / Acceleration:  Up to maximum 4.0 m/s²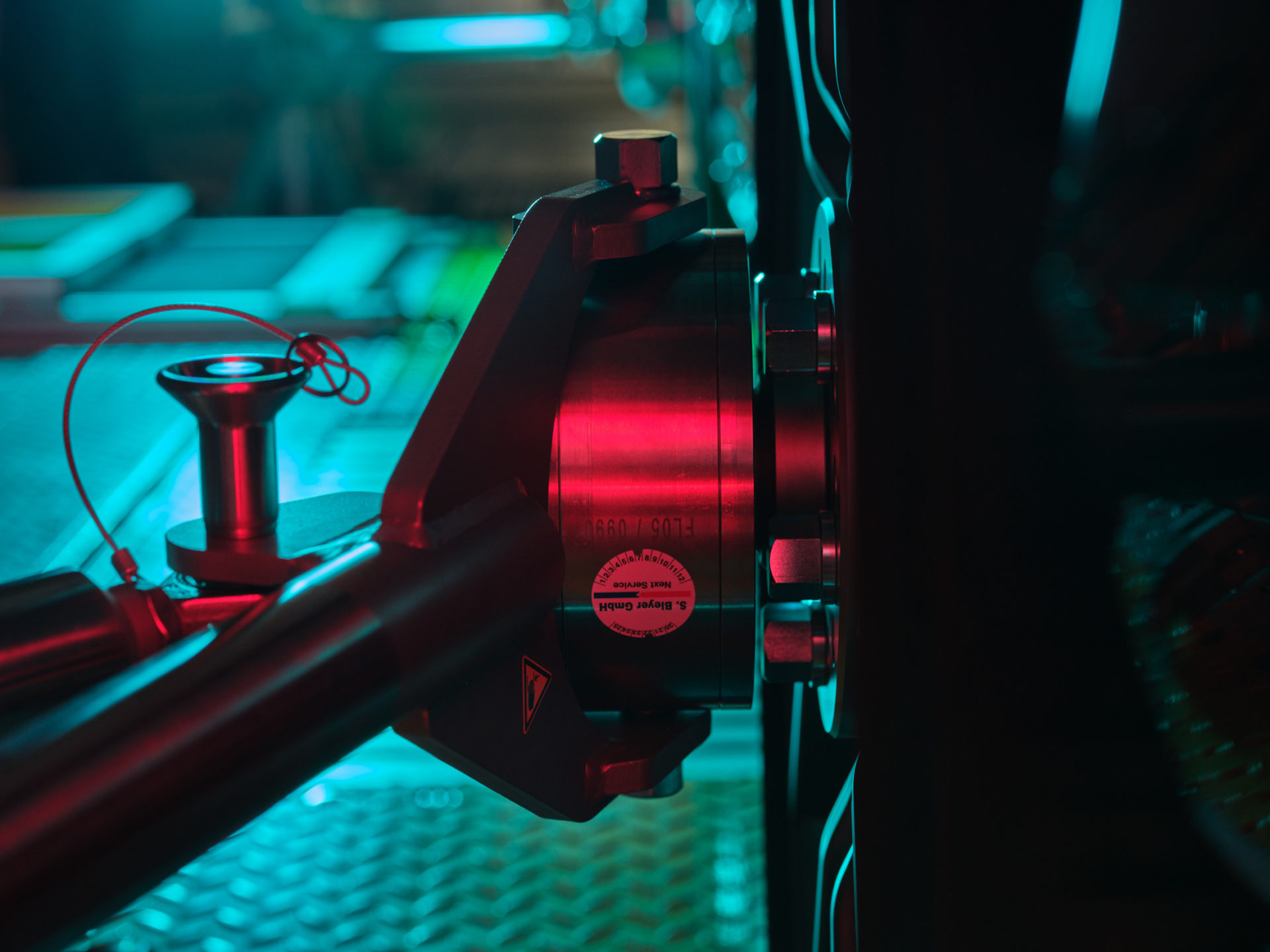 Application range wheel hub fixation
Passenger cars and SUVs up to 3.5 tons
Commercial vehicles up to 7 tons
Trucks up to 40 tons (11.5 tons per axle)
Especially for heavy-duty vehicles, electric and commercial vehicles
Fixation: Wheel hub
Vehicle mass: Up to a maximum of 4.0 tons
Braking / Acceleration:  Unrestricted