Standard accessories
S. Bleyer GmbH offers a wide range of standardised accessories for fixing vehicles, which you will find on the following pages. These include anchor trolleys for four plug-in anchors or for four sliding anchors, retrofittable floor bushings and mounting rails as well as various brackets. S. Bleyer GmbH also offers a maintenance set to accompany the maintenance training.
Accessories – specially developed for you.
The employees of S. Bleyer GmbH are happy to design accessories especially for you and to configure them individually according to your requirements.
With us you get Problem solving and function optimization in metal.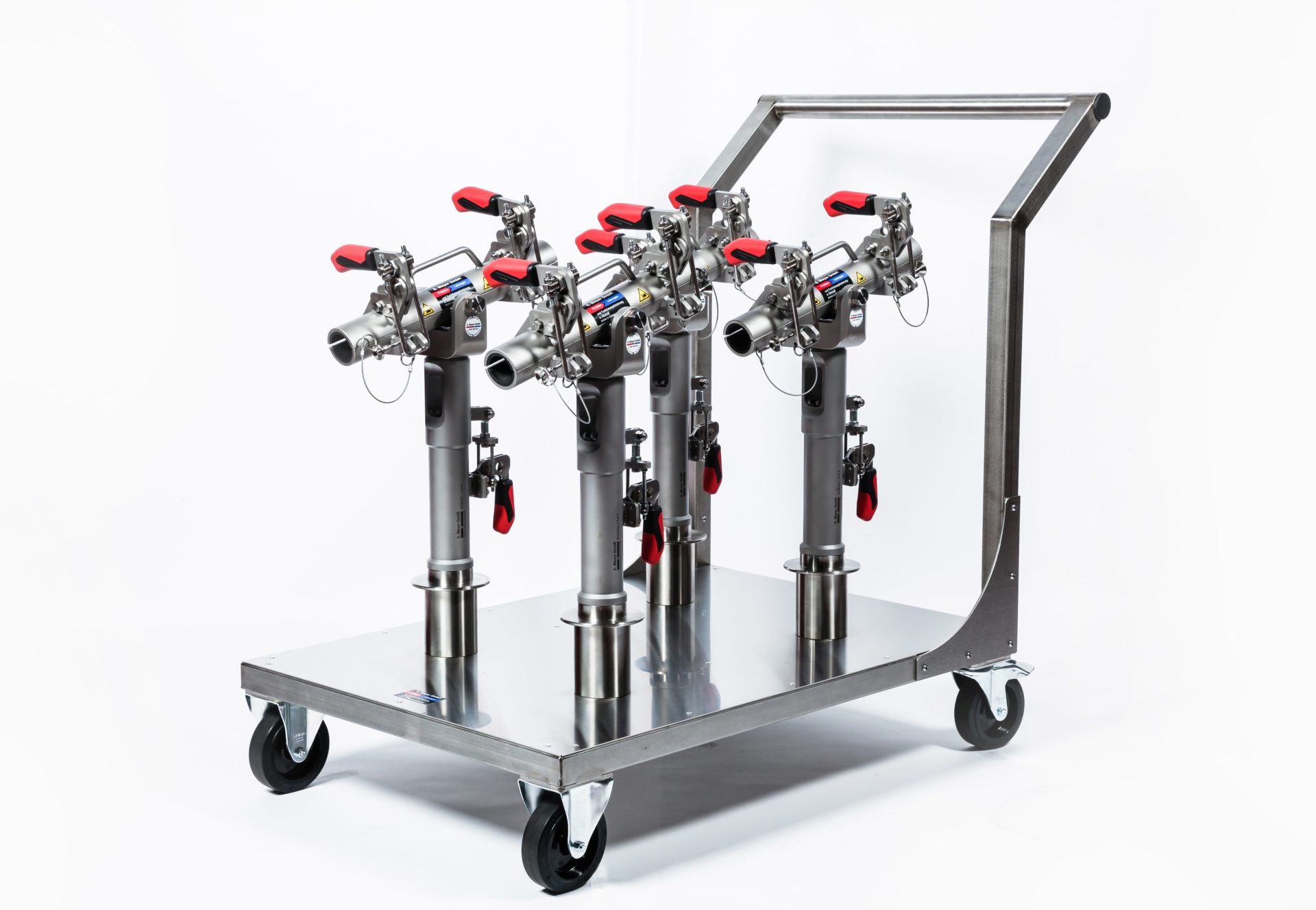 Special shapes for plug-in and sliding anchor wagons
S. Bleyer GmbH constructs and produces special shapes for your requirements.
6-person plug-in anchor trolley: This special form offers space for six plug-in anchors.
Sliding anchor rod trolley: This trolley can hold two sliding anchors and four fixing rods.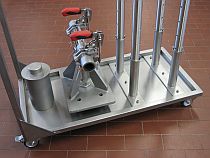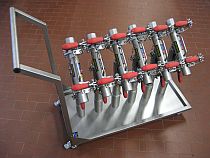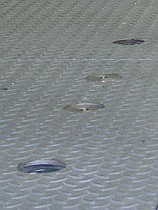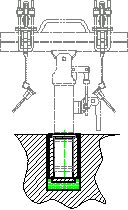 Ground sockets for plug-in anchors
This can be steel construction floor or concrete floor, S. Bleyer has developed a solution for both floor types. The distance between the bushings is based on the test vehicles used.
Each floor bushing has a lid that closes the bushing so that no objects can fall into it. The cover also prevents the risk of tripping.
If you need more floor sockets, these can be retrofitted at any time.
Mounting rails for sliding anchors
They are recessed into the test stand floor. Halfen rails or Jordahl rails are used for mounting.
The rail spacing and the rail length are based on the necessities in the respective test space (e.g. possible vehicle lengths).
They can be retrofitted in the test stand at any time if this is structurally possible.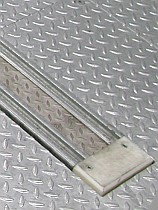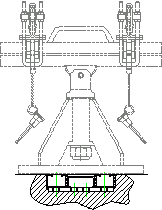 Brackets for fixing rods
The rod holder allows you to store the vehicle fixation rods safely and in a space-saving way.
If the rod holder is mounted in the test room directly next to the roller, the rods are always at hand for mounting and quickly tidied up when dismounting. This enables short set-up times of a few minutes per vehicle.
Brackets for wheel hub bearings
The wheel hub rod normally remains firmly screwed to the wheel hub bearing during daily testing.
S. Bleyer GmbH has developed a special rod holder for this combination: The wheel hub bearing is placed with the cone-shaped recess on a white plastic cone. In addition, the rod is held in position on the wall with a clamping bracket.
Further Accessories
for Anchor