Hook fixation and wheel hub fixation
Introduction
The task of vehicle fixation is to fix vehicles with front, rear or all-wheel drive on various roller and belt test stands quickly, securely and without tension or play. Rod triangles and floor anchors firmly connect the vehicle to the test room floor. Fixation is achieved by friction locking of the stainless steel rods in EPDM shells. The rods absorb horizontal tensile and compressive forces, vertical forces do not occur. The fixation adjusts steplessly to the vehicle width, length and height.
S. Bleyer GmbH has developed two different vehicle fixation systems: The hook fixation as well as the wheel hub fixation. Both systems have been successfully used by the automotive industry and by test laboratories in the field of research and development since 1999 and 2005 respectively.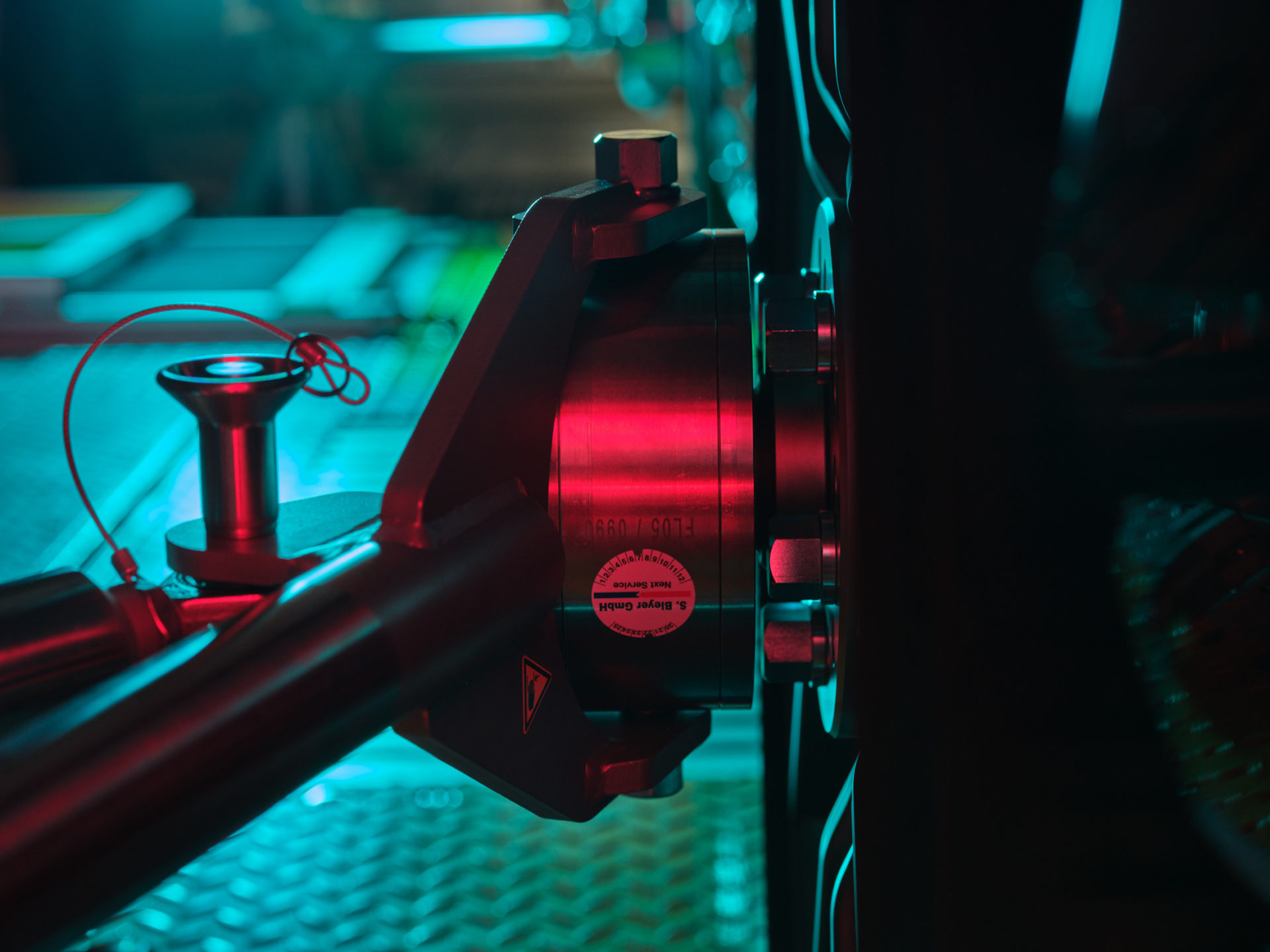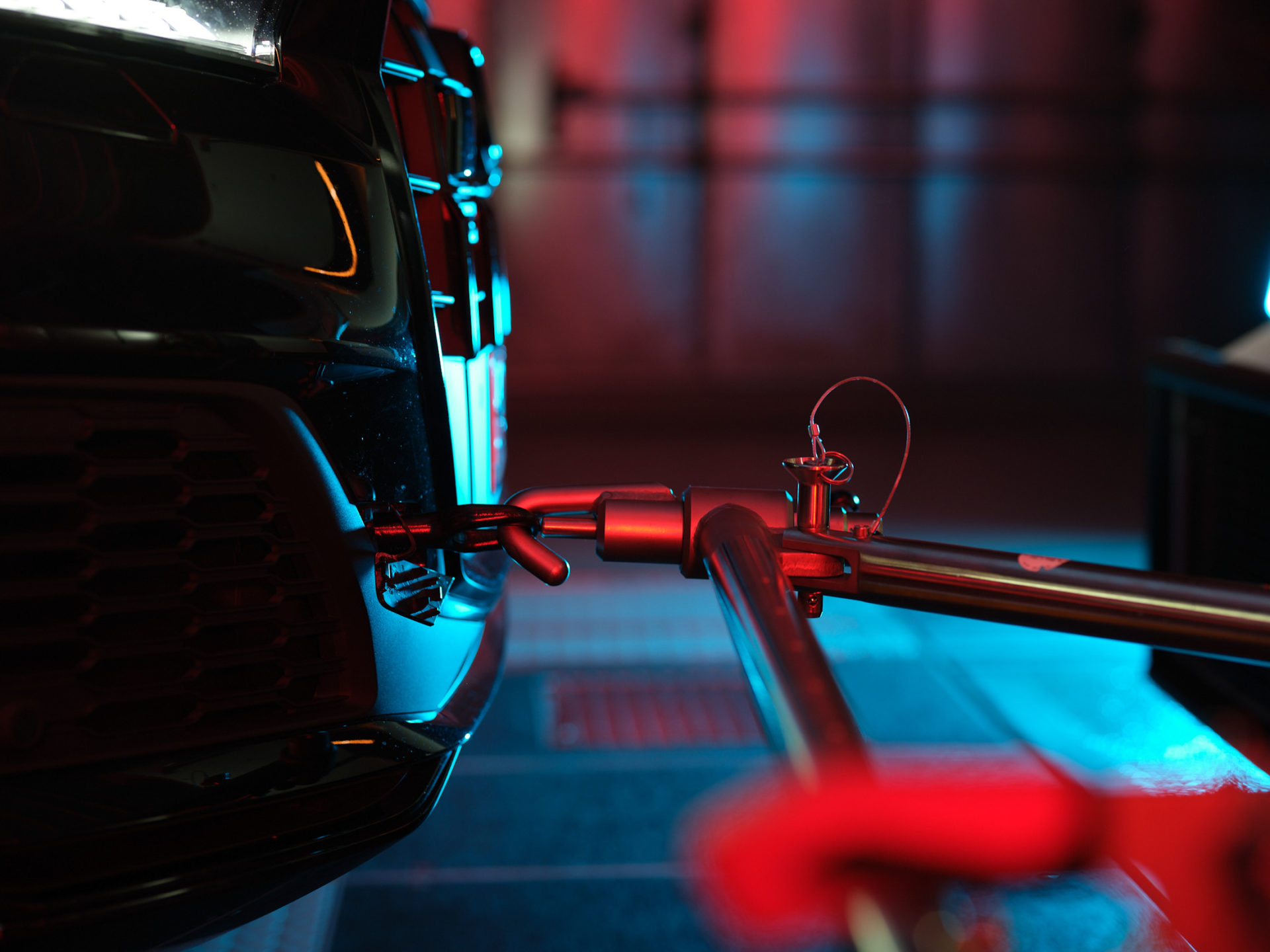 Physics
Principle: Vehicle is fixed stress-free with backlash-free connections.
Structure: rod triangles and floor anchors.
Fixation: Friction fit of stainless steel rods in EPDM shells.
Horizontal forces: Tensile and compressive forces are absorbed by rods.
Vertical forces: Do not occur.

Operating data
Vehicle: Standard passenger car, prototype, test vehicle, motor vehicle without towing eyes.
Vehicle mass: up to 3,500 kg
Speed: max. 300 km/h
Vehicle drive: front-wheel drive, rear-wheel drive, all-wheel drive, electric drive
Roll: apex / double rollers, single / all-wheel rollers / belt test stands / single ram belt test stands
Test: single-axle operation, dual-axle operation
Test rig: endurance test, open-air test, wind tunnel, high-altitude climatic chamber (-40 °C to +50 °C), acoustic test rig
Set-up time: Few minutes, fixation can be carried out quickly and easily by one worker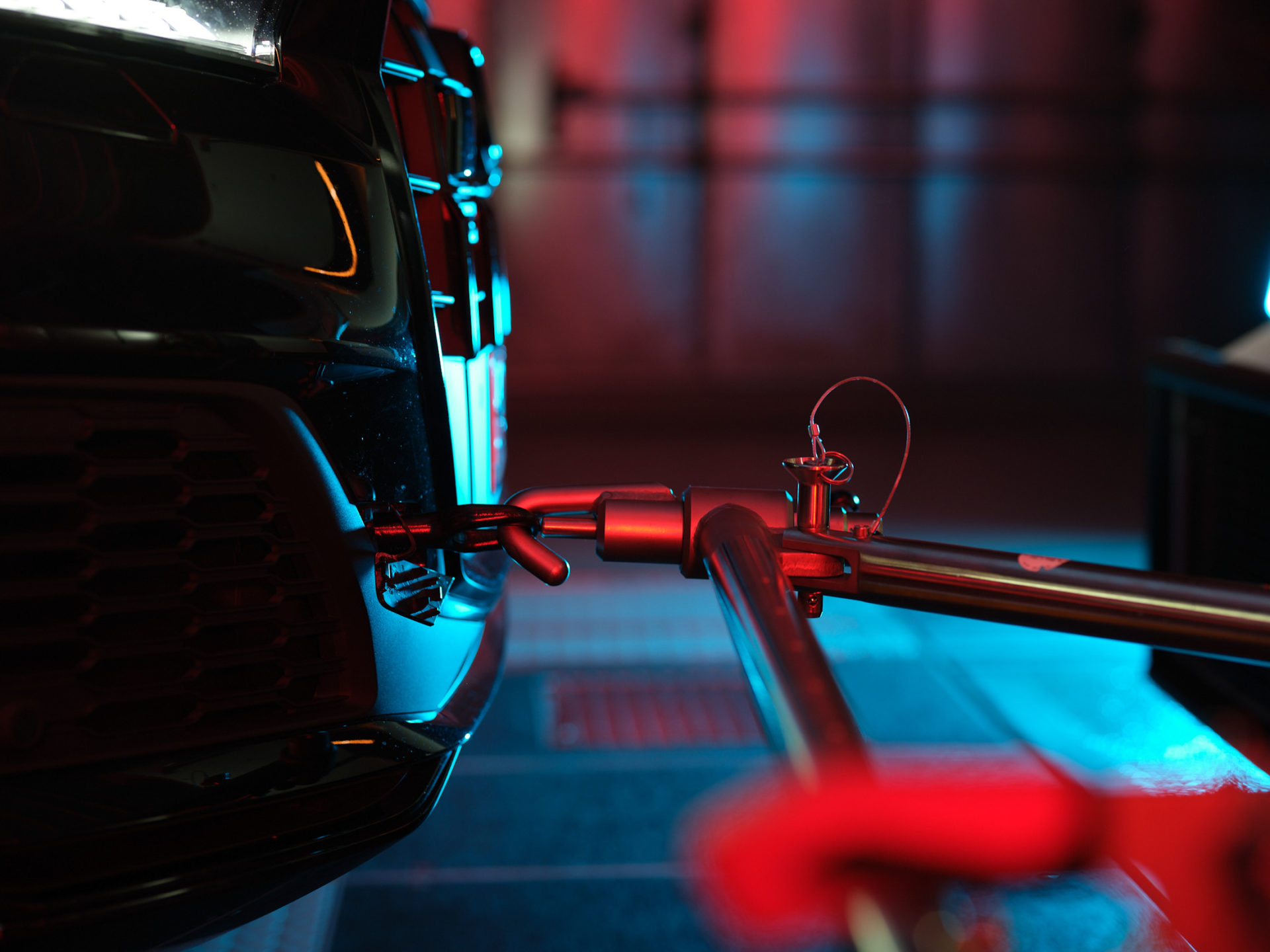 Hook fixation area of application
Fixation: Towing eye or trailer coupling
Vehicle mass: Up to a maximum of 2.5 tonnes
Braking / acceleration:  Up to max. 4.0 m/s²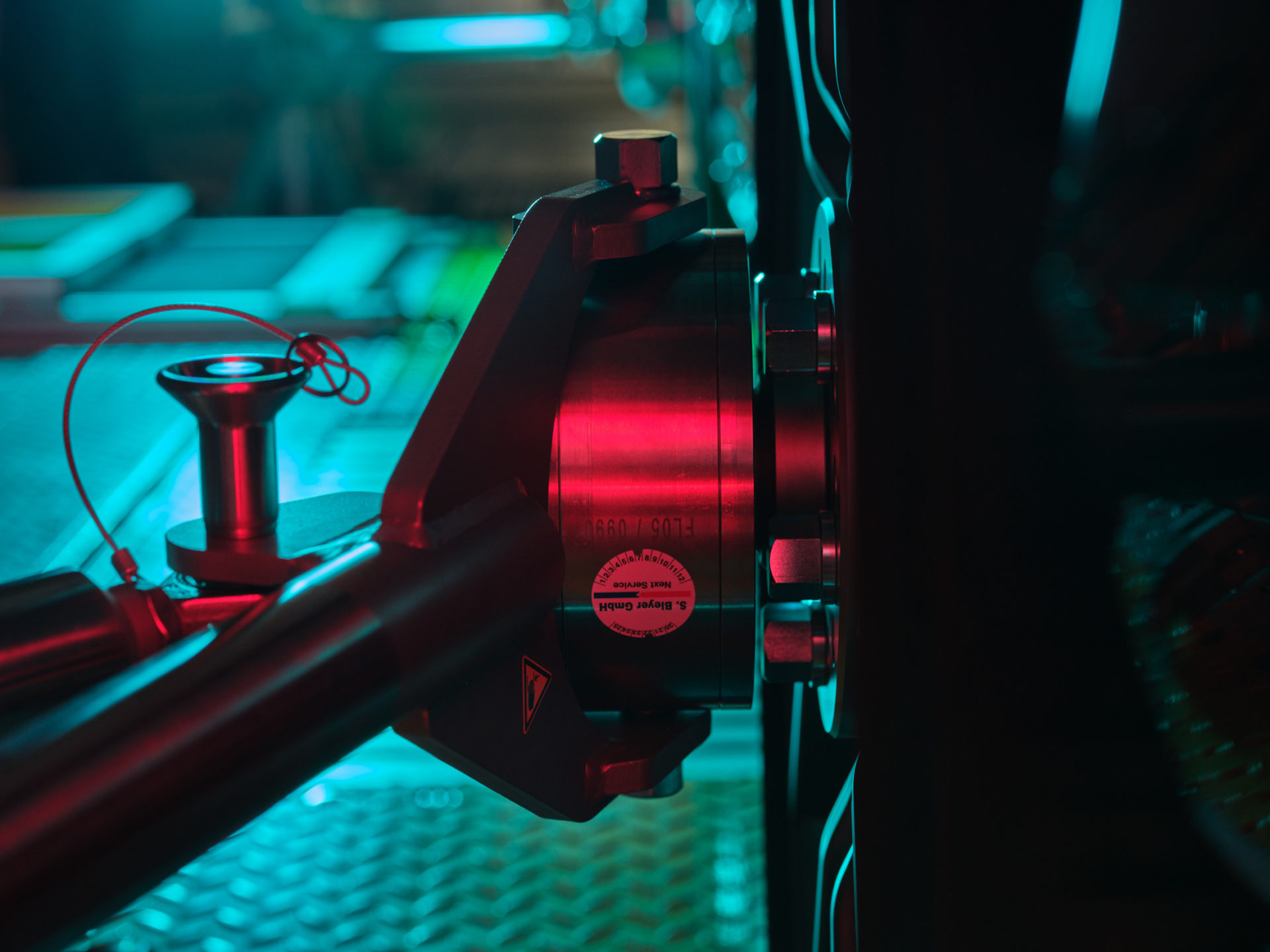 Application range wheel hub fixation
Passenger cars and SUVs up to 4 tonnes
Commercial vehicles up to 7.5 tonnes
Trucks up to 40 tonnes (11.5 tonnes per axle)
Especially for heavy-duty vehicles, electric and commercial vehicles.
Fixation: Wheel hub
Braking / acceleration:  Unrestricted