The advantages at a glance
All dimensions and functions are individually adaptable
System can be moved three-dimensionally
Monitor support can be locked by air pressure brake
Monitor support can be cooled and heated
Versatile locations
All cables are fed from above, therefore no tripping hazards
Remote controls have space on the monitor support
Additional cable reel and power connections possible
Easy to use with the bonnet open
Sun simulation can be installed immediately or subsequently
Withstands air flow from air blower
Quick vehicle change thanks to three-dimensional mobility
Flexibility & protection of the vehicle
The housing with the monitor and all control elements is wedge-shaped. This allows operation of the movable monitor system both with the bonnet open and with the bonnet closed.
Foam edge protection prevents the bonnet or windscreen from being damaged when moving or during operation.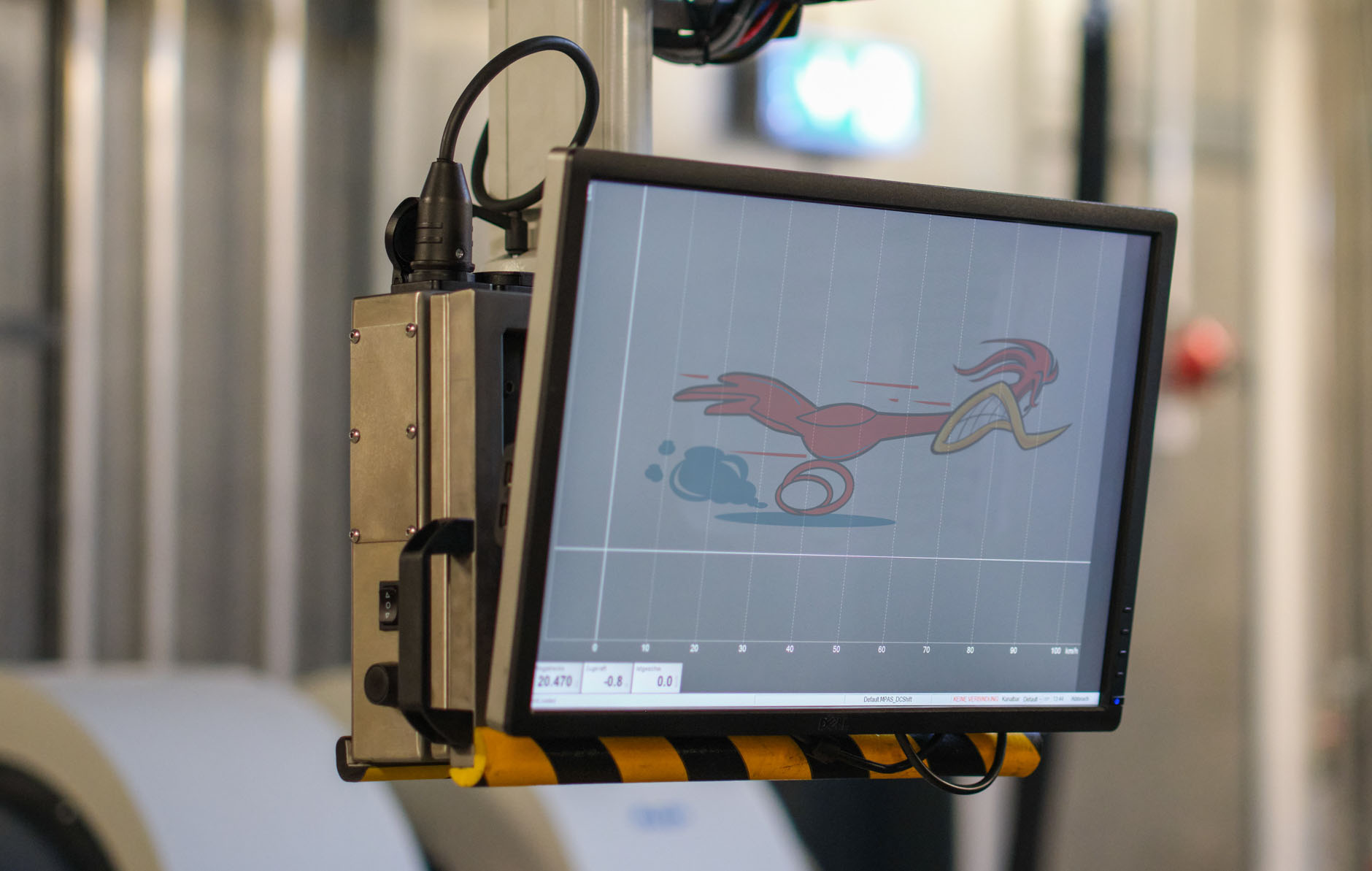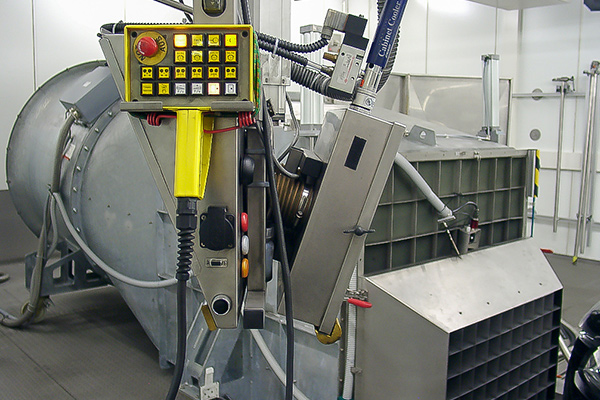 Air blower
The mobile monitor system can be operated without any problems when the airstream blower is switched on. To ensure that the longitudinal and transverse slides do not move despite the airstream, the entire system is locked pneumatically (brake with compressed air).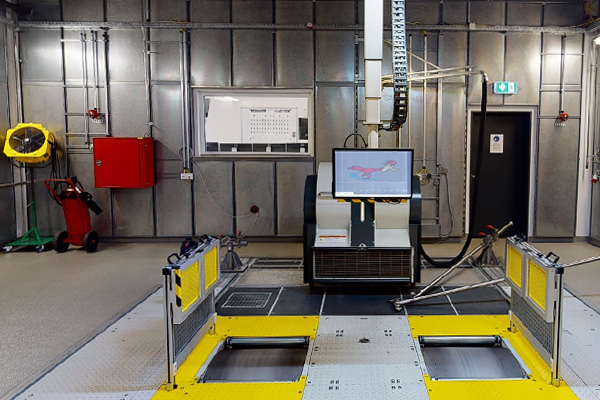 Vehicle change
The uncomplicated three-dimensional mobility of the monitor system makes it possible to move the cross slide completely to the right, left or front. This means that the test vehicle's travel path is free and it can be quickly exchanged for another vehicle.
This easy-to-handle vehicle exchange procedure is already planned for when dimensioning the travel width.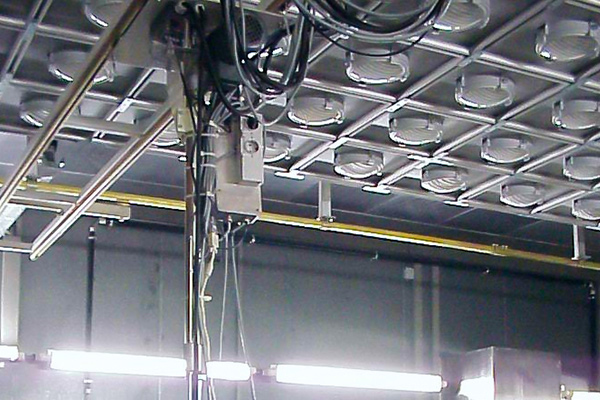 Solar simulation
It is possible to operate the mobile monitor system together with a sun simulation. It may be necessary to protect the energy chain from excessive heat by using a closed cable drag.
When planning the monitor system, the longitudinal and transverse rails as well as the ceiling suspension can be designed in such a way that a sun simulation can be installed.
In principle, there is enough space between the longitudinal rails to subsequently integrate a sun simulation into already installed monitor systems.